An external servo robot axis which can be used horizontally and vertically.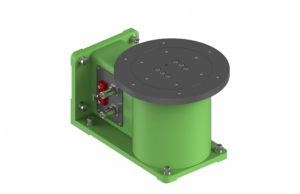 A 400mm face plate is installed on the positioner for clamping the components. Internally a slip ring transformer for the mass is installed.
The axis can be coupled mathematically with the robot to interpolate.
For further questions please contact us.